Celtic Fiddle Festival
Friday, February 13, 2015 @ 8:00 pm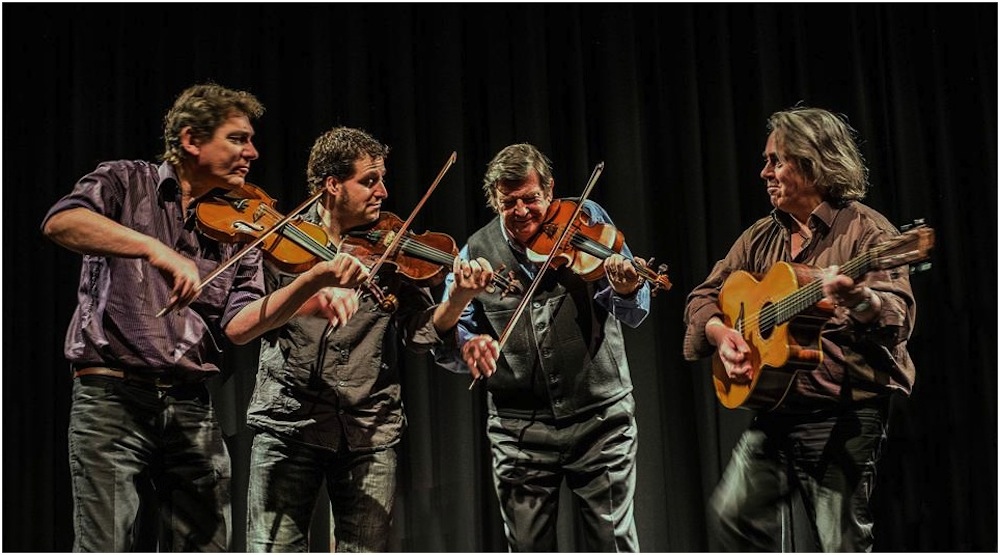 Many have asked when the Folk Music Society will be bringing Irish fiddler, Kevin Burke back, and we've been working on that for awhile. Sometimes things just fall into place, and we are not only getting Kevin, but we have the entire Celtic Fiddle Festival, featuring Christian Lemaître (Brittany), André Brunet (Québec), and Nicholas Quemener (Brittany).
The group was founded by Kevin and the late Johnny Cunningham, formerly of Silly Wizard, 20 years ago. The band is 3 fiddlers, along with Nicholas on guitar. The Philadelphia Weekly described them as "among the world's greatest Celtic fiddlers…breathtaking virtuosity." The Washington Post wrote, "Three of the finest folk violinists anywhere. A mastery of regional fiddle styles with alternately soulful, dazzling and nuanced performances."
We're very proud to have this ensemble in our series and we hope you will join us!
More Info: www.celticfiddlefestival.com
Tickets: $20 / $5 for Caltech students and children