Laurie Lewis & The Right Hands
Saturday, October 18, 2014 @ 8:00 pm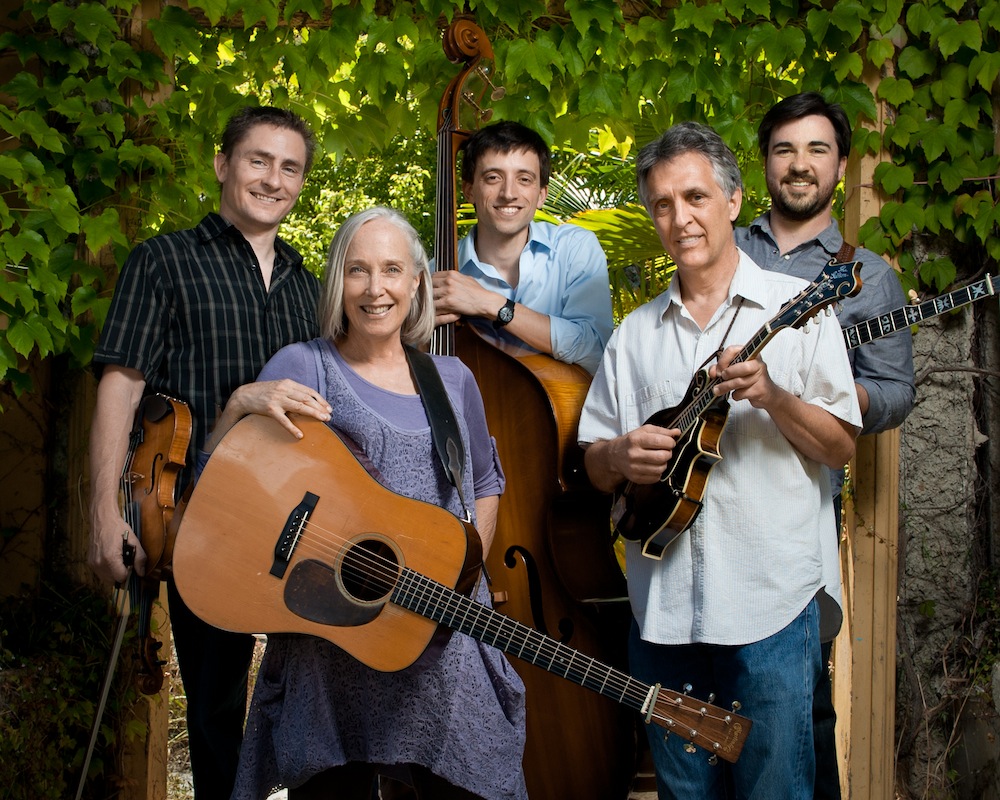 We are extremely pleased to welcome back Laurie Lewis & The Right Hands to our series from Berkeley, California.
Laurie is certainly one of the most prominent women of bluegrass today, with her voice, guitar, and fiddle, but her songwriting and song interpreting sets her apart from the bluegrass world. She can do a great job on Bill Monroe and Carter family songs, but her originals, from early ones, like Texas Bluebonnets to recent compositions, like Here Today, prove her to be a substanial songwriter. Fiddler, Darol Anger, said of her, " Laurie's strength manifests in many ways: her commanding presence on stage combined with an emotional vulnerability, the truths in her lyrics, her physical voice which transcends gender, her strong commitment to causes and issues in which she deeply believes, which all resonate with a respect for the land, the natural world, and human mercy and justice."
The Right Hands consist of longtime sidekick, Tom Rozum, a spectacular manodlinist, singer, and guitarist, Southern California's own Patrick Sauber on banjo and vocals, Chad Manning on fiddle, and Andrew Conklin on upright bass. Their music is a joy to behold.
Read the recent article in Bluegrass Unlimited that gives a pretty fair assessment of Laurie's music, including a bit about her most recent recordings, Laurie & Kathy Sing The Songs Of Vern & Ray, (with Kathy Kallick) and One Evening In May.
Dont miss this show!
More Info: www.laurielewis.com
Tickets: $18 / $5 for Caltech students and children