Old Blind Dogs
Saturday, June 18, 2022 @ 8:00 pm
$25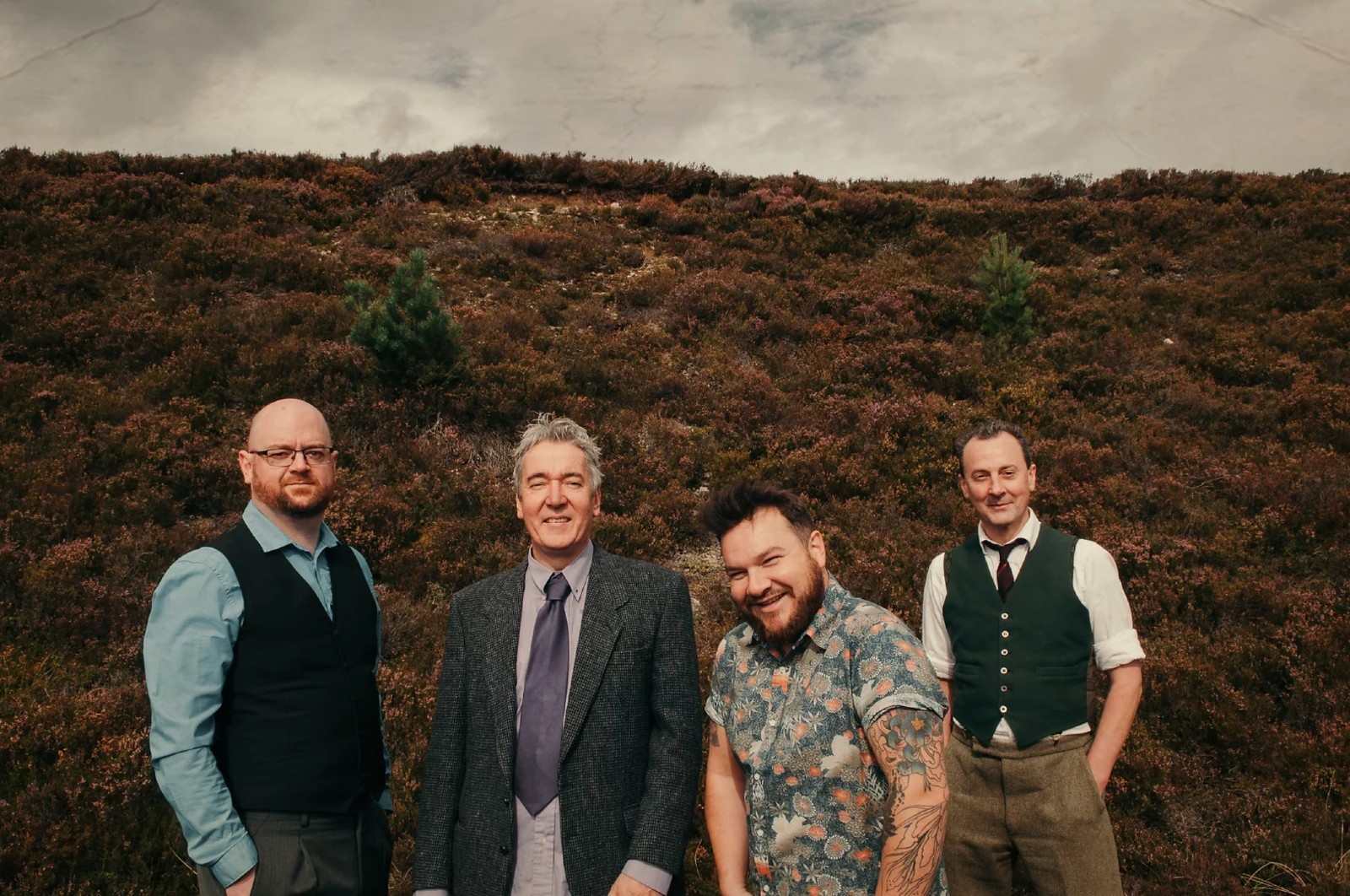 Old Blind Dogs launched their fourteenth studio album 'Knucklehead Circus' in Winter 2021 and will celebrate thirty years on the road in 2022.
"The Old Blind Dogs play with a compelling energy and intoxicating rhythm, …as players and audience seem to share a wild ecstasy of emotion," says a reviewer for The Scotsman, a Scottish national newspaper. The band is known for soaring fiddle playing, stirring pipes, and fine singing, punctuated by extraordinary percussion. A reviewer for the Bright Young Folk website says the current members "create such a tight sound with rhythms, harmonies, melodies and lyrics that sweep you along in whichever direction they choose."
Old Blind Dogs formed in 1992 in Aberdeen, Scotland, and first played for us in 2002. The band's personnel has changed some over the years, though it's still the same as their 2019 Caltech show: original-member Jonny Hardie on fiddle and vocals, Aaron Jones (cittern/guitar/vocals), Ali Hutton (pipes/whistles) and Donald Hay (percussion/vocals).
Inducted into the Scottish Traditional Music Hall of Fame in 2020 their traditional Scottish music also contains influences from jazz, blues, Middle Eastern music, reggae and rock. Long a favorite of our Folk Music Society, tickets sold out for many of their prior six concerts.
Check out these recorded performances  from Knucklehead Circus: Thin Man, an instrumental track, and John Barleycorn, a trad favorite with spirited vocals.
Tickets: $25 for adults and $10 for youth (18 years and under). Available from the Caltech Ticket Office in advance by selecting the link below, by phone at 626-395-4652 between 10:00 a.m. and 2:00 p.m., Tuesday-Friday, Closed weekends and Monday,  (temporary hours, no in-person sales).
Caltech requires that all guests wear a high-quality mask (surgical, N95, KN95, KF94) indoors at all times. In addition, proof of full vaccination and booster, along with a government-issued ID will be required to enter Beckman and Ramo Auditoriums. For all public events, children under 5, who are not yet eligible for vaccination, are not permitted inside the auditoriums.