RUNA
Saturday, May 9, 2015 @ 8:00 pm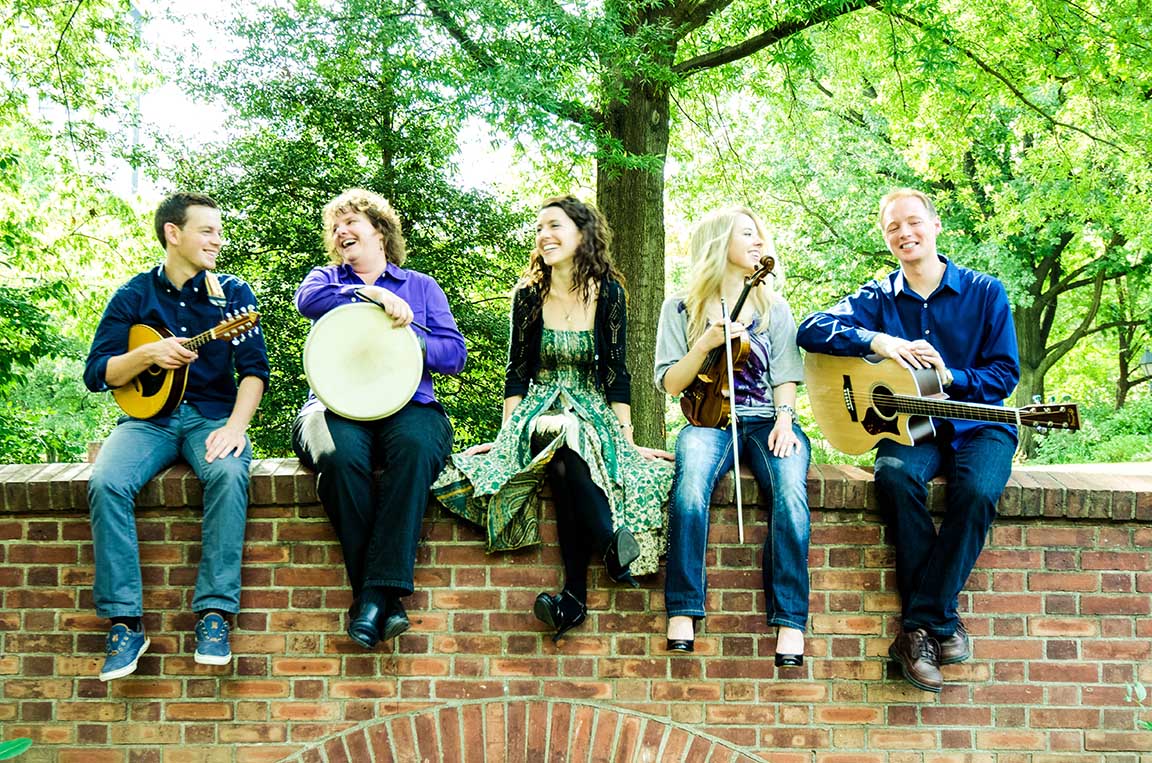 We welcome the return of the fine young band, RUNA for their second appearance at Caltech. Led by step-dancer, Shannon Lambert-Ryan, who was nominated for Best Female Vocalist (individual/traditional) in the 2012 and 2013 Irish Music Awards, RUNA was nominated for Best Song in the world/traditional category, for Amhran Mhuighinse (Somewhere Along the Road), at the 12th Annual Independent Music Awards. These excellent musicians hail from Ireland, Canada, and the United States.
"There is truly a mystical quality to their playing. They create a lyrical sound that is at once unique as well as seamless," writes Lori Lander Murphy of Irish Philadelphia. RUNA draws on the diverse musical backgrounds of its band members and offers a contemporary and refreshing approach to traditional and more recently composed Celtic material. Through their repertoire of both highly energetic and graceful, acoustic melodies, along with their fusion of music from Ireland, Scotland, Canada, and the United States, this vocal and instrumental ensemble gives its arrangements of traditional songs and tunes a fresh sound.
"Best of all, RUNA sounds like no one else," writes Travis Rogers, Jr. of Music Life and Times. Members of RUNA have played with Solas, Riverdance, Slide, Clannad, Fiddlers' Bid, Moya Brennan, Eileen Ivers, Hazel O'Conner, Full Frontal Folk, Keith & Kristyn Getty, Barco Teada, and the Guy Mendilow Band. RUNA consists of vocalist and step-dancer, Shannon Lambert-Ryan of Philadelphia, Dublin-born guitarist, Fionan de Barra, Cheryl Prashker of Canada on percussion, Dave Curley on mandolin, vocals, bodhran and step-dancing, and Maggie Estes on the fiddle. The band won several awards at the 2010 Montgomery Buck Music Awards, including Best Entertaining Band, Best Folk Artist, Best Female Vocalist, and Best Album for Jealousy. Jim Allford of PA Music Scene writes, "The band is going to be reckoned with and I really feel they are Grammy bound within time."
Bill Margeson, of Irish American News wrote about their newest CD, Current Affairs, "…it shows the band at its current best. And, that best is mighty good. The band's personnel is an international gumbo of an Irish group. It's a quintet, and it's terrific, blending wonderful vocals with really exciting instrumentals. This is their fourth album, and it includes a full variety of tempos, timings and fresh approaches to the auld' music. Runa is young, fresh and exciting. Extremely high level of creativity meets a really high level of musicianship and understanding of the tradition. We love RUNA. Get this CD!!"
We say, don't miss them!
More Info: www.runamusic.com
Tickets: $20 / $5 for Caltech students and children