Scotland's Jim and Susie Malcolm in Pasadena
Friday, January 24, 2020 @ 8:00 pm
$20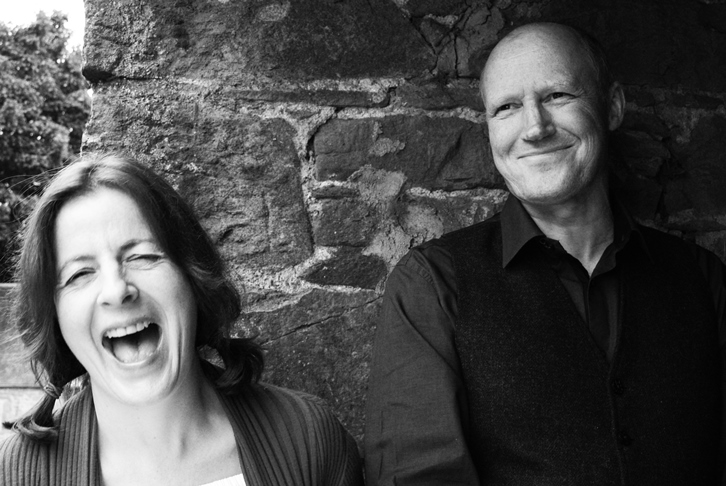 Jim and Susie Malcolm will perform in Beckman Institute Auditorium on FRIDAY, January 24 at 8:00 PM. Jim, who lives with his wife, Susie, in Perthshire, Scotland, has performed for us 6 times solo and once when he was a member of Old Blind Dogs, so many are familiar with him and will be eager to start out the year with another thoroughly enjoyable evening with him. We have been lucky enough to have him on a somewhat regular schedule, every 2 or 3 years. He is known for his fine voice, excellent guitar & harmonica skills, a large dose of humor, well-told stories, and, not least of all, his great adaptations of traditional songs, as well excellent original songs. Yes, he excels at all of these things. He often brings us a surprise or two, which we can't know about ahead of time, but we do know that for the first time, he is bringing his wife, Susie along to accompany him on vocals! We've been looking forward to this treat, as they have waited until their kids are old enough to allow Susie to cross the Atlantic with him. We've heard her doing occasional backing vocals on Jim's recordings, particularly 2017's Spring Will Follow On, which she is officially a "Jim and Susie Malcolm" album. She has performed with Jim and done some solo shows closer to home, so she is no beginning performer. Another special feature of this show will be that the show is the day before the 261st birthday of Scotland's National Bard, Robert Burns, and you can bet that this fact will not be ignored. In performance, Jim usually splits his time between singing original songs, many of which end up getting recorded by others, and he sings songs written or passed down by some of Scotland's fine writers, including early ballads from Burns, Robert Tannahill, William Soutar, and his great hero Jim Reid. With the addition of Susie on vocals, this will be a wonderful show, so please join us!
Tickets are $20 for adults and $5 for children and Caltech students. They are available at the Caltech Ticket Office by calling (626) 395-4652 and at the Caltech Ticket Office at 1200 E. California Boulevard in Pasadena (Southeast corner of Wilson Avenue). Their usual hours are 10:00 a.m. to 4:30 p.m., Monday through Friday. Tickets are sold for face value if you come to the Ticket Office. There are fees for phone orders by credit/debit card and for online tickets as well. You can also buy tickets at the door on the night of the show with no additional fees. We begin admitting people into the auditorium at about 7:15 PM.
The show will be in Beckman Institute Auditorium at 400 South Wilson Avenue. On concert night, free parking is available in the lot behind Beckman Auditorium (the large round, white building at the end of Michigan Avenue), but this lot may fill up, especially if there are other events on campus that night. You can always find parking for our shows in the two parking structures on Wilson Avenue, just south of Del Mar Boulevard. On weekends and after 6:00 PM, you may park in spaces that have individual names. Restrictive wording at the structures refers to weekdays before 6:00 PM. There is also parking available on Wilson Avenue itself. Beckman Institute is on the other side of the large lawn (currently a staging area for nearby construction) on Wilson Avenue, on the first floor of the left portion of the building. If you get to the fountain and pools that point toward the white, round, Beckman Auditorium, you have gone too far. See this map. Beckman Institute is building #74 and the parking structures are #123 and #124.