Here's a last reminder about the double bill of Marina V and Aireene Espiritu performing at Caltech's Beckman Institute Auditorium (Little Beckman) in two days on Saturday, August 22 at 8:00 p.m.  Let's call it a double double bill, as Marina will be joined by guitarist  (and husband) Nick Baker, and Aireene will be joined by Ed Tree on guitar!
Marina V, born in Moscow, Russia, now lives in the LA area, but she tours the world and has fans ranging from the USA to Russia, Paris, Sydney Australia, and lots of places in between.  The Los Angeles Times called her music, "hauntingly beautiful" and the Prague Post said she has "the voice of an angel."  Hear her sing her composition, Thursday Song on YouTube.  She tells you about herself in a Youtube promo, and she shines a whole different light on Neil Diamond's 1960's hit, Solitary Man, translated into Russian.  Marina's web site is http://www.marinav.com.
Aireene Espiritu is a singer and songwriter now based in Oakland, playing mostly original songs, accompanied by Latin/African rhythms, folk, bluegrass pickings and inspirations from gospel music—a mix of "stompin', swayin', and timeless Americana" as she writes on her website.  She was born in the Philippines and lived her first 10 years there.  She combines some of the elements of Filipino folk traditions, tempered with her later fascination with early 20th century American folk music collected in the South by John Lomax.  Listen to her original song Down at the Old Folks Home, with fine singing and some great guitar interplay between Aireene and Ed Tree.  Hear her ukulele on her original song Wide Open.  Her website is http://www.aireeneespiritu.com.
Tickets for the show are $15 for adults and $5 for Caltech students and children.  Purchase them at the Caltech Ticket Office from 9:00 a.m. to 4:00 p.m., Monday through Friday at (626) 395-4652 or in person (no service charge) at Winnett Student Center on campus.  You can buy tickets online, but at this late date, today, Thursday, is the last day to buy them online.  Tickets will also be available at the door.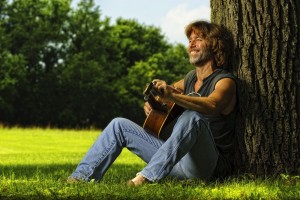 Next up in our series is John Flynn, the fine singer/guitarist/songwriter from Delaware who has released over 10 recordings but just doesn't get to Southern California all that often, on Saturday, September 26.  A friend of Kris Kristofferson, he's known for his songs of both social and personal issues.  Hear him sing "America's Waiting" and check his website at http://www.johnflynn.net.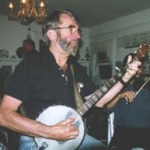 And before that, we want to bring your attention to a very special bluegrass event that will be a birthday celebration/fundraiser for our longtime friend, Pitt Kinsolving on Tuesday, Setember 22.  The show will feature Witcher, Recupido, Levitt, and Witcher, a reconfiguration of longtime Southern California favorites, the Witcher Brothers.  The show will be at the Coffee Gallery Backstage in Altadena.  Read the details on our Pitt Kinsolving page.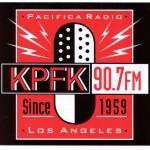 Finally, fans of KPFK's Heartfelt Music show will get a chance to hear John and Deanne Davis next Saturday morning, August 29 from 6-8 AM on KPFK 90.7 FM.  And if you like Mary Katherine Aldin's Alive and Picking, she will be sitting in for Tom Nixon the following week in the same time slot on Saturday, September 5.  You will be able to hear both of these shows for the following two weeks on KPFK's Audio Archives at http://archive.kpfk.org.
Great recorded music presented by some fine folks!